HS Alumni/Senior Days/Nights
| | |
| --- | --- |
| Saturday December 9, 2023 at 3:00pm | Wantagh Alumni Day |
| Saturday December 23, 2023 at 12 Noon | Bellmore JFK Alumni Day |

HS Schedule
When you see a ? in the list of teams, it means the coach has been asked who is in their tournament and hasn't responded.
Events will remain listed here until individual tournament results are sent to me or dual results are entered in Trackwrestling and sent.

Click Here to See Reported Results - Updated as of 12/5/23

Day

Date

Time

Away Team / Home Team

Wed

12/6/23

5:00pm

Hicksville at Port Washington

5:00pm

Wheatley at Roosevelt

5:00pm

South Side at Roslyn

5:30pm

Manhasset at Division

5:30pm

Lawrence at VS North

5:30pm

Wantagh at Chaminade

6:00pm

Holy Trinity Tri-Meet
(Evergreen Chatre, Hempstead, Holy Trinity)

6:15pm

Seaford at Hewlett

6:30pm

Calhoun at East Meadow

7:00pm

Baldwin at Clarke

7:00pm

Kellenberg at Bellmore JFK

4:00pm

Riverhead at Mattituck

4:30pm

Copiague at Central Islip

5:00pm

Oceanside at Islip

6:30pm

Northport at East Islip

6:30pm

Walt Whitman at Sachem East

Thur

12/7/23

5:00pm

Plainedge at Westbury

5:00pm

Walt Whitman at Chaminade

5:30pm

East Hampton at Shoreham WR

6:00pm

Island Tress at Cold Spring Harbor

Fri

12/8/23

5:00pm

VS North at Sewanhaka West

5:00pm

Evergreen Charter at Roslyn

6:00pm

Wantagh at Bethpage

7:00pm

Division at MacArthur

5:30pm

Sachem North at Patchogue-Medford

6:30pm

Smithtown East at Smithtown West

Sat

12/9/23

9:00am

Bobby Menges Duals at Garden City
(Bethpage, Deer Park, Garden City, Jericho, Sewanhaka West, Suffern-Sec1)

9:00am

Paul Grammatico Tournament at VS South
(Babylon, Baldwin, Bayport-Blue Point, Holy Trinity, Lawrence, Port Washiungton, Roslyn, South Side, VS Central, VS North, VS South)

9:00am

Comet Classic at Hicksville
(Glen Cove, Great Neck North, Great Neck South, Hempstead, Hicksville, Uniondale)

9:00am

King of the Mat at Hewlett
(Baldwin, Calhoun, Chaminade, Cold Spring Harbor, Division, Eagle Academy (PSAL), Farmingdale, Freeport, Herricks, Hewlett, Long Beach, MacArthur, Sewanhaka East)

9:00am

Locust Valley Duals
(Farmingdale, Huntington, Island Trees, Kings Park, Locust Valley)

9:30am

Bellmore Duals
(Bellmore JFK, Mineola, Plainview JFK, Westbury, Wheatley)

10:00am

David C Bloom Memorial Duals at Wantagh
(Grand Street Campus (PSAL), Kellenberg, Msgr. Farrell, Patchogue-Medford, Wantagh)

9:00am

Andrew Peers Memorial at Walt Whitman
(Edward R Murrow-PSAL, Harborfields, John Glenn, Longwood, Sachem North, Walt Whitman, West Babylon)

9:30am

Cliff Clark Classic Duals at Bay Shore
(Bay Shore, Central Islip, Copiague, East Islip, Lynbrook, Patchogue-Medford, Sayville, West Islip)

9:00am

Carl T Korpi Scramble at Miller Place
(Center Moriches, Centereach, Comsewogue, Mattituck, Miller Place, Plainedge, Sachem East, Smithtown West, Shoreham-WR)

9:00am

Doc Fallot Duals at Hampton Bays
(Connetquot, East Hampton, Hampton Bays, Islip, Islip B, Oceanside, Southampton, St. John the Baptist, Ward Melville, Westhampton Beach0

9:00am

North Babylon Holiday Tournament at Robert Moses MS
(Eastport-SM, Kings Park, North Babylon, Riverhead, Rocky Point, Sachem East, Sachem North, St. Anthony's, Syosset)

9:00am

48th Mamaroneck Tiger Tournament
(Burke Catholic-Sec9, Hauppauge, Horace Mann-Pvt, Iona Prep-CHSAA, Mamaroneck-Sec1, Martin Luther King-PSAL, Wallkill-Sec9)

9:00am

Irvington Michael Tarulli Memorial Duals
(Beacon-Sec9, Bellport, Brewster, Holy Trinity-Sec1, Mamaroneck-Sec1, Pawling-Sec1, Peekskill-Sec1, Pine Bush-Sec9, Port Jefferson, Rye-Sec1, Scarsdale-Sec1, White Plains-Sec1)

Sun

12/10/23

9:00am

Commack Tournament at MS
(Commack, Collegiate-Pvt, East Meadow, Hills East, Hills West, Mepham, Northport, William Floyd)
Unreported Results

Day

Date

Time

Away Team / Home Team

Sat

12/2/23

9:00am

Lance Golubinski Memorial Duals at Goshen HS
(2 Longwood duals)

9:00am

White Plains Tiger Duals
(All Holy Trinity Duals)

10:30am

Benjamin Cardozo Tournament
(Missing Brackets.)
CRADLED "The Jumper Leggio Story"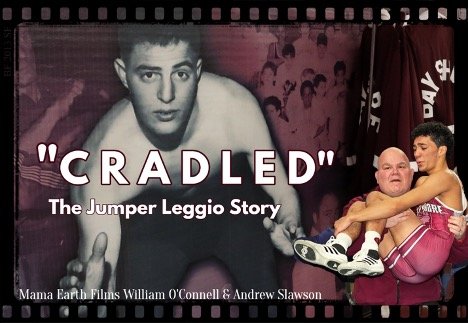 A film produced by William O'Connell and Andrew Slawson.

This is a story of the man who is Bay Shore Wrestling and many others involved in the early days of wrestling in Bay Shore, Suffolk County and Long Island.

The producers have allowed us to make this film available here in the hopes that viewers would have the incentive to support the LIWA's program to award need based scholarships for summer camps and the support of various other wrestling programs.

If you want to help in our efforts you can either Venmo a donation to @SteveMeehan0809 with "Scholarship" in the commnent field or mail a check made out to LIWA, with "Scholarship"in the memo field, to LIWA, 117 Dale Dr., Oakdale NY 11769.
Click here to view CRADLED "The Jumper Leggio Story" on Youtube.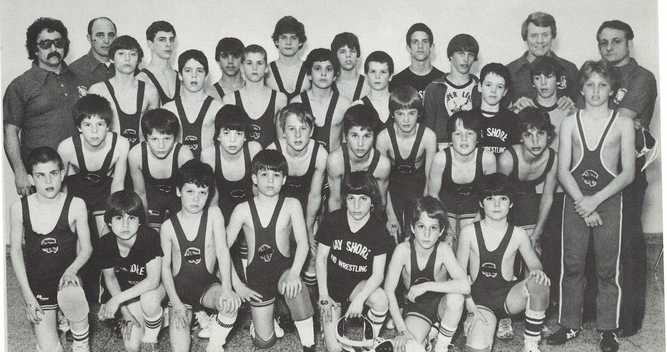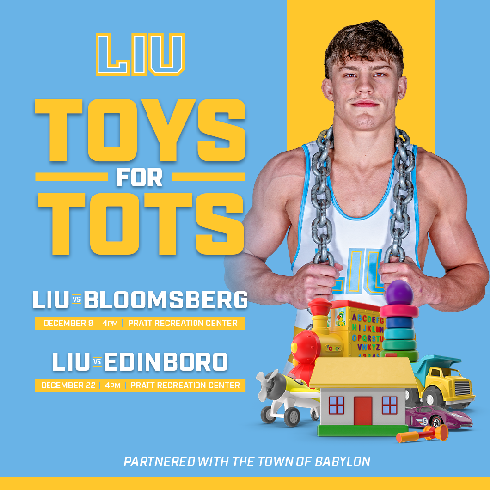 ---
Website Sponsors

Ray Passaro - lisportsshots.com


Click Image for Larger View
Frank Thristino (Former Connetquoit Wrestler)
All Phases, residential & Commercial 631-926-7046
---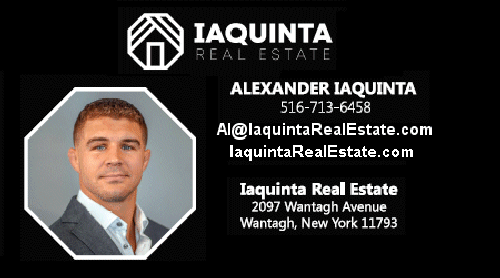 Click Image for Larger View
Al Iaguinta (Former Wantagh Wrestler & UFC Fighter)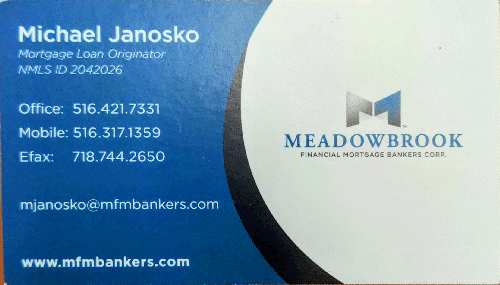 Click Image for Larger View
Mike Janosko (Former Calhoun Wrestler & Current Baldwin Coach)

2024 College Wrestling Home Schedule
Hofstra Full Schedule
LIU Full Schedule
Kings Point Full Schedule
Nassau CC Full Schedule
Date
Team
Time
Location

12/9/2023

Bloomsburg vs LIU
4:00PM
Pratt Rec Center, Brookville
Metropolitan Duals
USMMA, NJCU, NYU, Hunter
12 Noon
Edward J O'Hara Hall
USMMA, Kings Point


12/11/2023

Nassau Open
9:00am
Nassau CC Main Gym

12/22/2023

Edinboro vs LIU
4:00PM
Pratt Rec Center, Brookville

Edinboro vs Hofstra
6:00pm
David S Mack PhysEd Building

1/7/2024

NC State vs Hofstra
11:30Am
David S Mack Arena

1/13/2024

USMMA Duals
R.I.C., Southern Maine, NYU & Hunter
11:00am
Edward J O'Hara Hall
USMMA, Kings Point

1/14/2024

Bucknell vs LIU
12 Noon
Pratt Rec Center, Brookville

1/20/2024

NYS Collegiate Championships
9:00am
Nassau CC

1/22/2024

USMMA vs Ursinus
7:00pm
Edward J O'Hara Hall
USMMA, Kings Point

1/27/2024

LIU vs Hofstra
1:00pm
Physical Education Center, Hempstead

2/7/2024

USMMA vs Coast Guard
Senior Night
7:00pm
Edward J O'Hara Hall
USMMA, Kings Point

2/9/2024

Binghamton vs Hofstra
6:00pm
David S Mack PhysEd Building

2/17/2024

USMMA vs New England College
5:00pm
Edward J O'Hara Hall
USMMA, Kings Point

2/18/2024

District Championships
10:00am
Nassau CC Main Gym

2/20/2024

Sacred Heart vs LIU
6:00pm
Pratt Rec Center, Brookville

3/8-10/2024

EIWA Championships
Bucknell, Lewisburg, PA

3/10-11/2024

NCAA D3 Championships
Roanoke, VA

3/21-23/2024

NCAA DI Championships
Kansas City, MO