John Gaglione's Wrestling Exercise of the Week # 9

<![if !vml]>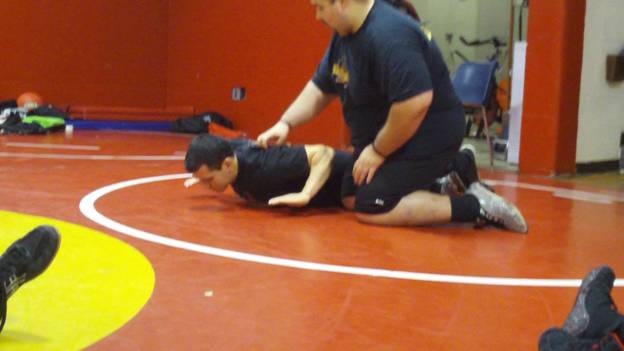 <![endif]>
Prone Shoulder Series

Movement Category: Upper Body Pull
Athletic Benefits: The inverted row is an amazing movement for all athletes that don't have access to any equipment or partner. This movement integrates the muscles of the lats with muscles of the posterior shoulder. Shoulder health is crucial for wrestling and doing this exercise is a great way to train of the small stabilizer muscles in the back on the shoulders. All of these areas are typically weak in athletes so it is a great "bang for your buck" exercise since you are working on strength, stability and injury prevention all at once!

Check out the VIDEO below!

Y
<![if !vml]>
<![endif]>
<![if !supportLineBreakNewLine]>
<![endif]>
T
<![if !vml]>
<![endif]>

W
<![if !vml]>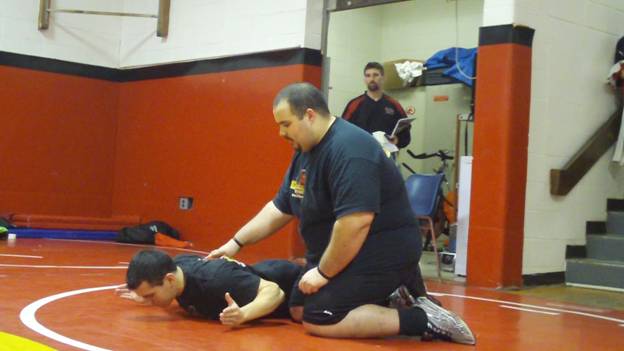 <![endif]>
<![if !supportLineBreakNewLine]>
<![endif]>
I hope you enjoyed this wrestling exercise of the week! If you have any questions feel free to e-mail me at gaglionestrength@gmail.com or check out my website www.gaglionestrength.com
To take your wrestling to the next level and ensure this coming wrestling season is your best one ever go to GaglioneStrength.com and e-mail Coach Gaglione for more information on wrestling training.

Coach John Gaglione is a Sport Performance Specialist out of Long Island New York. He is a certified "Underground" Strength coach who specializes in training combat athletes. John's work has been featured in Elite Fitness Systems, Testosterone Nation , One Result & local wrestling site Long Island Wrestling Association. If you would like to learn more about John you can reach him at www.gaglionestrength.com or e-mail him at gaglionestrength@gmail.com.