John Gaglione's Wrestling Exercise of the Week # 1


<![if !vml]>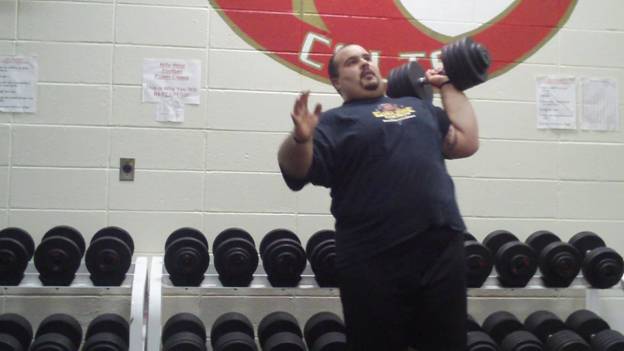 <![endif]>
DB Clean and Press
Movement Category: Total Body
Athletic Benefits: The DB Clean and press is an amazing exercise to develop full body power in athletes. It has a much lower learning curve than a barbell clean and press and teaches athletes how to transfer power from the lower body to the upper body, which is a critical skill for all sports.
<![if !vml]>
<![endif]>
Check out the VIDEO below!
Exercise Modification: Tall Kneeling Press
<![if !vml]>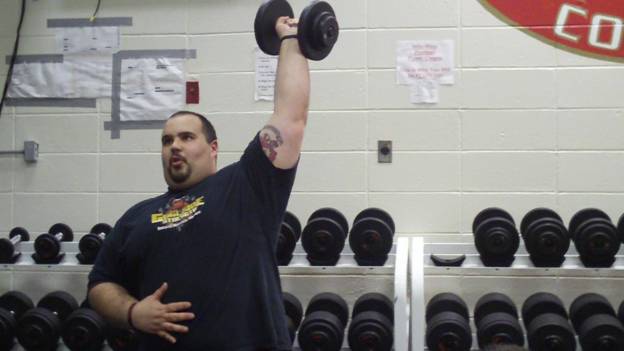 <![endif]>

Tall Kneeling Single Arm Press
Movement Category: Upper Body Push
Athletic Benefits: The tall kneeling position ensures the athletes will not hyper extend the spine during the exercise, which is a common problem with a traditional overhead press. This will teach younger and weaker athletes the proper position to overhead press from while increasing their shoulder and core strength at the same time.

I hope you enjoyed this wrestling exercise of the week! If you have any questions feel free to e-mail me at gaglionestrength@gmail.com or check out my website www.gaglionestrength.com
To take your wrestling to the next level and ensure this coming wrestling season is your best one ever go to GaglioneStrength.com and e-mail Coach Gaglione for more information on wrestling training.

Coach John Gaglione is a Sport Performance Specialist out of Long Island New York. He is a certified "Underground" Strength coach who specializes in training combat athletes. Johnís work has been featured in Elite Fitness Systems, Testosterone Nation , One Result & local wrestling site Long Island Wrestling Association. If you would like to learn more about John you can reach him at www.gaglionestrength.com or e-mail him at gaglionestrength@gmail.com.