July 6, 2017
• East End Summer Heat Training Camp at Miller Place HS Featuring Dylan Palacio, July 24-27, 2017

July 2, 2017
• Barn Brothers Wrestling Camp moved to Babylon Elementary School August 7-10, 2017
• Early registration date for the Hofstra/Ken Lesser Memorial Summer Heat tournament extended to July 10th. Save money regist now. No registrations after July 25th

June 30, 2017
• Remember weigh-ins for the All-Star Wrestling Championships at William T. Rogers MS in Kings Park are today at 5-7PM at the MS
• Cold Spring Harbor has two openings in the Battle at the Harbor Duals to fill out the 12 team field on Saturday December 23, 2017

June 27, 2017
• NCAA Champion at Edinboro, and the "Best Fisherman in MMA", Gregor Gillespie, available all summer for private lessons. Contact him on 585-739-9252 (C)

June 23, 2017
• Brentwood/Ascend Summer Heat Wrestling Camp at Brentwood HS - July 24-28, 2017
• Sachem North is looking for two teams for the Joe Davidson Memorial Tournament (New Format) on December 29-30, 2017

June 21, 2017
• Support Jacori Teemer's Trip to the Cadet World Championships

June 20, 2017
• NYS Fargo Camp at Ascend WC June27-30, 2017
• Please contribute!
This year All Star wrestling is participating in a Wrestling Shoe Drive to assist the Beat the Streets Organization in Providence Rhode Island. We will be collecting wrestling shoes throughout the week of camp June 26 - 30th at William T. Rogers Middle School in Kings Park. Steven Keith, the Managing Director at BTS Providence and a Long Island SWR native wrestler, has taken on the role of coordinating this initiative. He is asking for any size or model sneaker that would help inner city wrestlers get on the mat. We urge you to share your old wrestling shoes to help this worthwhile benefit.

June 19, 2017
• Eastport-South Manor has openings in a Dual Meet Tournament they are hosting on Saturday December 2, 2017
• Sachem Wrestling Camp starts next Monday June 26th and has a second week starting on July 3rd

June 16, 2017
• Moisey And Pellegrino Wrestling Camp at VHW - August 7-8, 2017

June 15, 2017
• Locust Valley is looking for 2 teams for our Dual Meet Tournament which will be held on Thursday, December 28, 2017

June 13, 2017
• Ascend WC Spring Clinic with NCAA All-American Nick Piccininni June 16, 2017
• Former Brockport and Kings Park HS Wrestler, Thomas Bosch, Available for Private Lessons
• Sayville has openings in their annual Gray/Fitzgerald Holiday Tournament on Saturday December 9, 2017
• LIU Post has signed 12 new recruits. Leading the way for Incoming freshman is Hunter Scutellaro Section 8 county champion 3 rd in NYS from Massapequa will look to leave his mark at 125 and All state Greg Hodulick 2nd in Suffolk County and 6th in NYS is going to make a run 197 pounds. Heavyweight Damian Caffery from John Glenn was A Section XI runner up who placed 4 in NYS. Dutch Schultz from St Anthony's was a Catholic school state champ and Bryan Romero at 125/133 will add depth and competition . There will be stiff competition in many weight! Click here to view the bios of the new recruits.

June 8, 2017
• Wantagh 3 Style Wrestling Summer Practice - June 19-August 3, 2017

June 7, 2017
• Hauppauge Wrestling Camps - July 17-21, July 24-28, 2017

June 6, 2017
• William Floyd Youth Wrestling Tournament at William Floyd HS - July 15, 2017

May 31, 2017
• Wantagh Summer Folkstyle Tournament - All age groups - August 5, 2017

May 30, 2017
• Mepham HS will be in need of an assistant coach for the 2017-18 wrestling season
• Wantagh 3 Style Wrestling Camp - July 31 - August 4, 2017

May 26, 2017
• Quiet Storm WC Summer Camp at St. Anthony's HS - July 24-27, 2017
• Commack is looking for teams for the 2018 Commack Duals on January 27, 2018

May 25, 2017
• Ascend Wrestling Camp, Hicksville - July 8-11, 2017
• Oyster Bay is looking for teams interested in competing in our Dual Meet Tournament on January 20, 2018
• South Side is looking for teams for the 2018 South Side Duals on January 27, 2018
• Dynamic Wrestling Academy Summer Camps in Deer Park, August 14-17, 2017 (7th grade and up), August 28-31, 2017 (K-6)
• Looking for wrestlers with some soccer experience to create a wrestlers only competitive soccer team. Already have 5 tough kids and looking for another 5 little studs to round out the roster for Ronkonkoma Soccer Club. Looking for boys born in 2009. For more info or if interested contact John Kokolakis at johnmkokolakis@msn.com.
• Wrestling Seminar to Benefit Long Beach Wrestler Isiah Bird Saturday June 10, 2017 at MLK Center, Long Beach

May 22, 2017
• Vito Arujau Named to 2017 Amateur Wrestling News High School Wrestling All-American Team

May 20, 2017
• Wantagh has openings in the annual David Bloom Memorial Duals on Saturday December 16, 2017

May 19, 2017
• Northport is looking for teams to fill their Holiday Duals on Saturday December 30, 2017

May 16, 2017
• RaZor Wrestling Club Summer Clinic at Ward Melville HS - May 31-August 2, 2017

May 10, 2017
• Is It Important to Discourage Sport Specialization?
• All Star Championship at William T. Rogers MS, Kings Park July 1, 2017

May 8, 2017
• Anthony Sparacio (North Babylon) Awarded Male Newcomer of the Yaer at the 11th-annual Athletic Hall of Fame Ceremony and Student-Athlete Recognition Banquet at the Tilles Center in Brookville

May 3, 2017
• Michael Hughes receives the 2016-17 Hofstra Pride Community Service Award
• Blue Wave Wrestling Club's 3rd Annual All-American Wrestling Camp June 26-30, 2017

May 2, 2017
• Arujau named InterMat High School Wrestler of the Year
• South Side HS wrestling is looking to fill our Head JV wrestling position for the upcoming season. (Possible Assistant coaching position maybe available as well)

April 28, 2017
• 2nd Annual Under the Lights Freestyle Tournament at Tottenville HS June 3, 2017 - MS/HS/Open

April 26, 2017
• Nassau FS/GR State Qualifier at Clarke HS May 6, 2017
• Spring Classic Open HS&MS Folkstyle Tournament at Lindenhurst May 6, 2017 Register Early Online, Free Clinic 8 AM, Wrestling begins at 9 AM

April 22, 2017
• 2 & A Barbecue at Islip HS - 2 matches in FS, GR or Folk - Schoolboy thru Junior - April 26, May 10 and May 24 2017
• Introducing Adult Wrestling Practice at VHW Weekends at 4pm

April 8, 2017
• NY-USAW Freestyle/Greco State Qualifier at Bellport HS - April 15, 2017

April 7, 2017
• Bay Shore Wrestling Comedy Night Fundraiser - May 2, 2017

April 4, 2017
• War at the Shore - April 14-15, 2017

More .....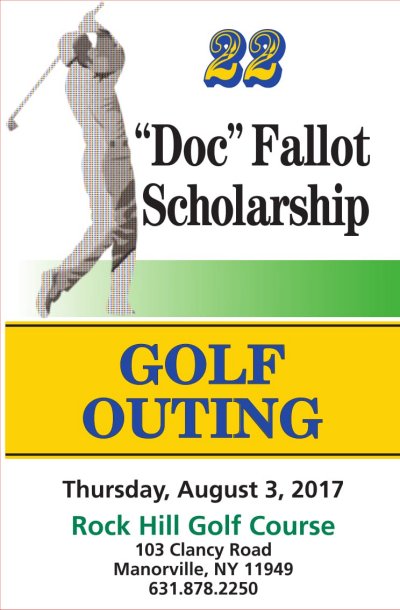 HS Schedule
When you see a ? in the list of teams, it means the coach has been asked who is in their tournament and hasn't responded.
Events will remain listed here until individual tournament results are sent to me or dual results are entered in Trackwrestling.

WANTED
Looking to collect any old Section 8 or Section 11 County Wrestling Tournament programs and filled in brackets. Also looking for past NYSPHSAA State Tournament programs and NCAA Wrestling Championship programs. If you have been looking to clean out your attic or garage and don't know what to do with your old programs here is the answer. Mail them to Steve Meehan 117 Dale Dr, Oakdale NY 11769 or drop them off @ 117 Dale Dr, Oakdale NY 11769 or give me a call and I'll come pick them up if you have more than a few.. (April 7)
Support Jacori Teemer's Trip
to the Cadet World Championships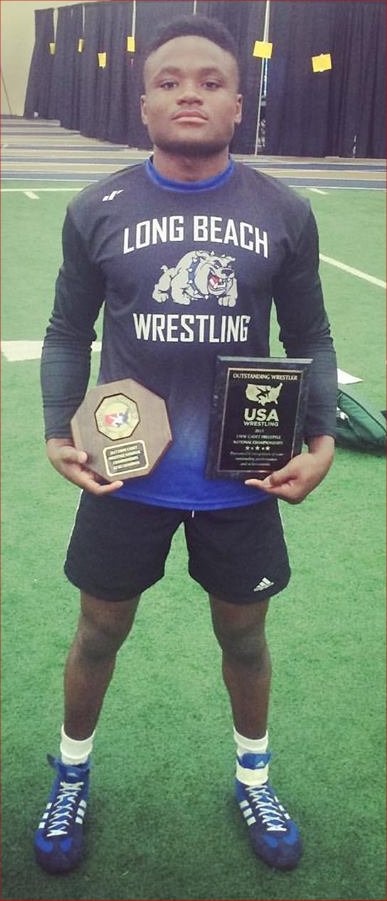 Click here or the image to support Jacori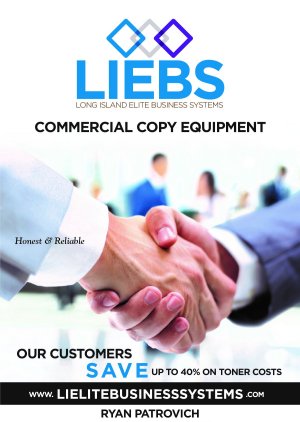 Click on the image to see more
Mention you saw the ad on LIWA!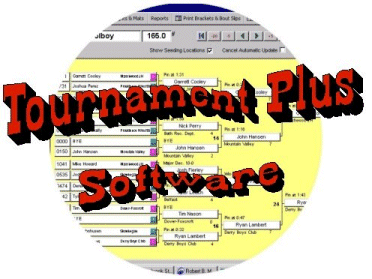 Mission Statement
The Long Island Wrestling Association is a voluntary, not-for-profit organization dedicated to fostering, promoting and encouraging the sport of amateur wrestling on Long Island as a means of building character, physical health and well-being, sportsmanship, self-confidence, self-esteem, and positive attitudes about dedication, persistence, intensity and hard work among the younger generation in order to fit them more adequately for their future role in society.
The Purposes of the Long Island Wrestling Association, Inc.:
To assist young people to compete in the sport of amateur wrestling by sponsoring tournaments and competitions for wrestlers and clinics for wrestlers and coaches.
To assist and facilitate the creation, development and enhancement of youth wrestling programs.
To assist and facilitate the dissemination of information about wrestling events and activities to wrestlers, coaches, parents and fans.
To assist and facilitate the creation of a travel club to allow wrestlers to attend wrestling camps, clinics, competitions and tournaments in other geographic areas.
To assist wrestlers in obtaining USA Wrestling membership cards to allow them to participate in USA Wrestling sponsored events.
To assist and facilitate the creation and development of work programs, summer and part-time internships with various Long Island and New York City corporate sponsors.
To assist and facilitate the creation and development of a foreign student/wrestler exchange program.
To encourage parents and fans to volunteer their time to assist in the development of youth wrestling programs.
To assist and facilitate the dissemination of information to the general public about the sport of wrestling.
To enhance and support media coverage of wrestling events.
To assist Long Island wrestlers in attending the Olympic training camp and in competing on a national and international level.
To offer membership to the general public in the Long Island Wrestling Association, Inc. and to collect membership dues and other contributions from such membership.
To solicit and collect contributions from individuals, groups, business and social organizations, corporations, foundations and governmental entities in order to finance the activities of the corporation.